On Sale
Fab Four Chilli Crisp Bundle - PLEASE NOTE - Unfortunately the Chilli Lemon Salt are currently out of stock, we will replace that bag with either Spicy Tandoori Chicken or Chilli Cheese and Onion
'Loved them all, spicey and very more-ish!' - Peter
This is our Fab Four!  In this awesome bundle, you will enjoy the following:

Chilli, Lemon and Cracked Salt
 - due to potato sourcing issues, we haven't been able to cook a fresh batch of Chilli Lemon and Cracked Salt. We will replace this flavour with either the Chilli Cheese and Onion or Spicy Tandoori Chicken
All our crisps are 100% Vegan, using natural ingredients and are hand-made in the UK.
Each order = 1 tree planted to help save the planet for future generations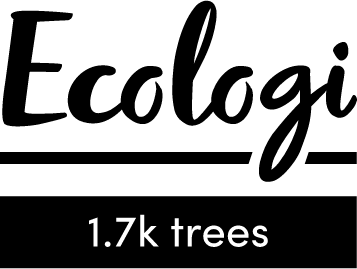 Nice spice
The spice level was spot on. There wasn't so much of the actual flavour though. But good all the same. Some have said they found them greasy, mine were not greasy but they are cooked differently from your run of the mill Walkers rubbish. I'm ordering more, so that really says it all.
Best crisps I've had
The fab 4 chilli crisp packet is amazing, great value for money, the tandoori chicken flavour is without a doubt the nicest crisps I've had the pleasure of devouring, the chill, lemoni and cracked salt is lovely with a nice little kick to it, the chilli cheese & onion are packed full of flavour and absolutely mouth watering, and last but definitely not least there is the sweet reaper crisps that truly rival any spicy challenge while still being delicious,
The variety pack has one 'star performer' and the rest are ok
I ordered Mr Singh's variety pack; all the standard crisps were fine, quite pleasant, but IMO not exceptional (as another reviewer has remarked, all Mr Singh's craps would be improved by lowering the salt and oil content; they are all a bit on the oily side); heat wise none were particularly spicy (e.g., my mum would enjoy the cheese n onion and she has aversion to anything hot).
On the other hand, the signature "Carolina Reaper crisps" were quite different; they are labelled 5+ Chilis, albeit if the other packets were up to three Chilies, I would rate the Carolina at eight or nine ..
The Reaper crisps are actually quite hot - certainly the hottest crisps I have yet tried (and I try to seek these things out) - however, in comparison with a powerful ghost pepper sauce, (eg mad dog 357), they are significantly milder. I.e. I could eat a packet of the crisps over one (extended) session, whereas I still struggle to eat even one teaspoon of mad dog ghost pepper 357 (cf. ).
Hmmm
The Sweet Carolina Reaper crisps were absolute fire and amazing, however I ended up with very oily fingers. The lower heat crisps were just a big bag of salt as well as greasy. Don't take this as an attack because I'm not, I want the best in quality as well as price and feel that the salt levels are very high across-the-board on the crisps I have tasted. I'm not here to argue, but only to give some feedback.......Too salty! Let the flavour come though... I will try again without a doubt.
Respect and keep pushing.
First time Mr Singhs taste test
Cheese & Onion chilli were the outright favourite, and Sweet Reaper was the perfect addition to a cheese, onion & tomato sandwich. 🥵