On Sale
Sweet Reaper 2.5x Ultra Hot Crisps | 40g bag
🚨 Customer Notice 🚨
Any orders placed from 22nd December - 4th January won't be shipped until the 5th of January.
We hope you have a great break and we are so grateful for your support.
Hand-made by Mr Singh himself

Made in small batches with 

the

 hottest chilli in the world
Premium quality ingredients 
'Next level hot but the flavour and texture on the crisps are stunning. You will not be disappointed' - Colin
2.5x Ultra Hot! 
Our Sweet Reaper Crisps were created by Pops after people on Twitter demanded even more heat!  Pops set to work combining only 4 simple ingredients, including the hottest chilli in the world - THE CAROLINA REAPER
Does this mean, these are "The Hottest Crisps In The World" by default?  Who knows!  All we know is they are HOT and balanced with exquisite taste!

 
Please Note:  Following the success of the 2.5x "Accidentally Super Hot" batch we produced.  All Sweet Reaper Crisps will now be 2.5x Hot as standard!  Be warned - these crisps are ultra fiery.  
WARNING:  Please take care when eating these crisps - we do not take any responsibility for allergic reactions or other symptoms of your body reacting to eating too many of these crisps or eating them too fast.  If needed, please seek medical advice to see if this type of chilli is suitable for you before eating them due to the intense chilli heat. Remember, these crisps are made with the hottest chilli in the world. 
All our crisps are 100% Vegan, using natural ingredients and are hand-made in the UK. 
Each order = 1 tree planted to help save the planet for future generations
Ingredients (allergens in bold)
Potatoes, Sunflower Oil, Salt, Carolina Reaper, Castor Sugar, Citric Acid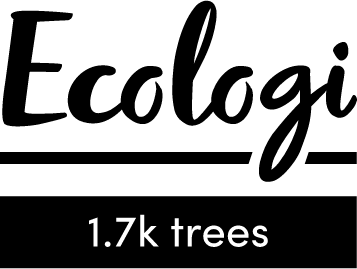 Watch our other crisps being made
Holy mother of all things hot and spicy!!
Sweet Reaper - Wowee! These things are hot, and not just hot but hot hot. Tasty till the spice takes control and hits your mouth like a wrecking ball. Couldn't eat more than a couple but great to share and see others suffer 🤣
All other crisp flavours are great. Brilliant taste and heat levels.
Stale and short dates.
The 2 packets I recieved were stale and both had very short dates. I had a few crisps but within 2 hours I was rolling around on the floor in excruciating abdominal pain. Needless to say they went in the bin as did the other packet.
Thank you for your review, Neil. It is unfortunate you didn't enjoy the Sweet Reaper crisps. We do try to make it clear that these crisps are extremely hot and should be eaten with caution.
We appreciate you ordering from us and leaving your review.
Not for the feint hearted
absolutely mouth blowing, you have to take your time with them.
Couldn't agree more! Thank you Derek
Hottest thing I've ever had!
I've been on the search for the hottest foods/snacks around. I love spicy food and have tried several other things but these are by far the hottest things I've ever tried if you don't mind not having a stomach lining then get these crisps haha. I'll get again
Haha brilliant! Thank you James